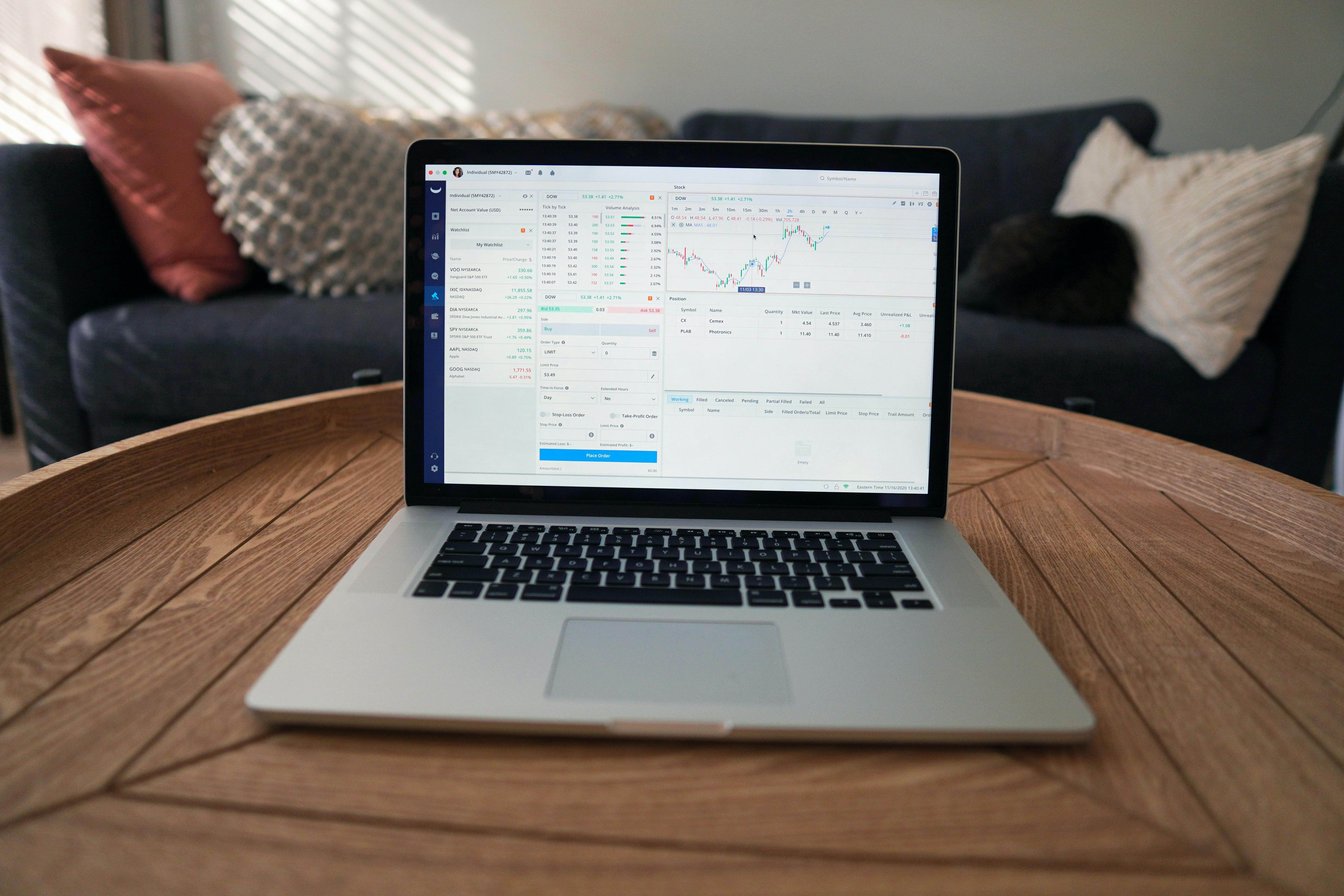 Is Futures Trading a Zero Sum Game?
May 2, 2022
By Frank Kaberna
One of the biggest sticking points for stock or option traders trying to add futures can be the fear of joining a zero sum game. Stocks drift higher over time (S&P 500 has traded higher 8 of the last 10 years*); options can offer higher probabilities or bigger payouts (short options vs long options); and futures…have a 50% chance no matter if you're buying or selling?
Retail traders need all the edge they can get, and a theoretically 50/50 game can put a long-term dent into an account after fees even if they are on the smaller side. Thankfully, there are plenty of ways to put that edge back in your favor so that you might take advantage of the lower margins and higher potential returns that can come with trading futures.
Day Trading Futures with High Probabilities
Active traders can use calculations like the standard deviation to put edge in their favor when day trading. This measure lets you know the ranges that a given market has recently closed within (the Small Exchange's measure uses three months of daily closes) as well as the level of confidence (or probability) that it has closed in that range.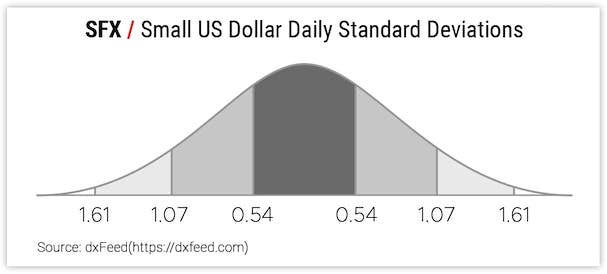 Take, for example, the recently volatile Small US Dollar (SFX) market. At 4pm CDT, the market settles for the day and has a net change of +/-0.00 moving into the next trading day. Theoretically, buying or selling this unchanged market has a 50% likelihood of success for the day trader in that next day's session. However, if SFX moves by, say, +/-0.75, then it has a 68% theoretical chance of returning to its 1 standard deviation range of +/-0.54 by that day's close. If it moves outside the 2 or 3 standard deviation levels, then the market has a 95% or 99% probability of closing within those ranges, respectively.
This concept can put the odds in the favor of day traders willing to take the other side of large intraday movements outside of these levels.
Futures Options: How to Increase Probabilities
Futures can also offer options that hold many similar qualities to stock options often at reduced buying power requirements. In the same way that you might sell a put in AAPL as opposed to buying the shares to give yourself a higher probability of success, you can short options on futures contracts like the Small US Dollar futures.
For example, say you think USD is expensive here at its highs, but you're not 100% certain that your 50% shot at shorting the futures will play out. You can sell the 40, 30, 20, or 10 call in SFX options for a slightly better than 60%, 70%, 80%, or 90% probability of profiting, respectively. Of course, the potential payout falls as you increase the odds, but you've turned the zero sum game into at least a more nuanced strategy offering variations of statistical edge.
Futures can get a bad reputation of simply being leveraged 50/50 bets, but, similar to options, futures can offer a good greater-than-50% chance here and there at a lower capital cost.